Upcoming Shows
"Nancy Zahn's voice is like drawn butter… always deeply satisfying, smooth, expressive and brimming with nuance. She is one of my favorite people to sing with."
-LAURA LOVE
"Nancy's Zahn draws the audience in with her engaging personality and powerful yet intimate jazz vocals…"
-TERRY HUNT –Executive Director Cascadia Music
Sizzling New Single from Nancy Zahn, "Too Darn Hot"!
Nancy's new single is available now and streaming on all the platforms.
Nancy Zahn's Winter Jazz Album "Snow" is available!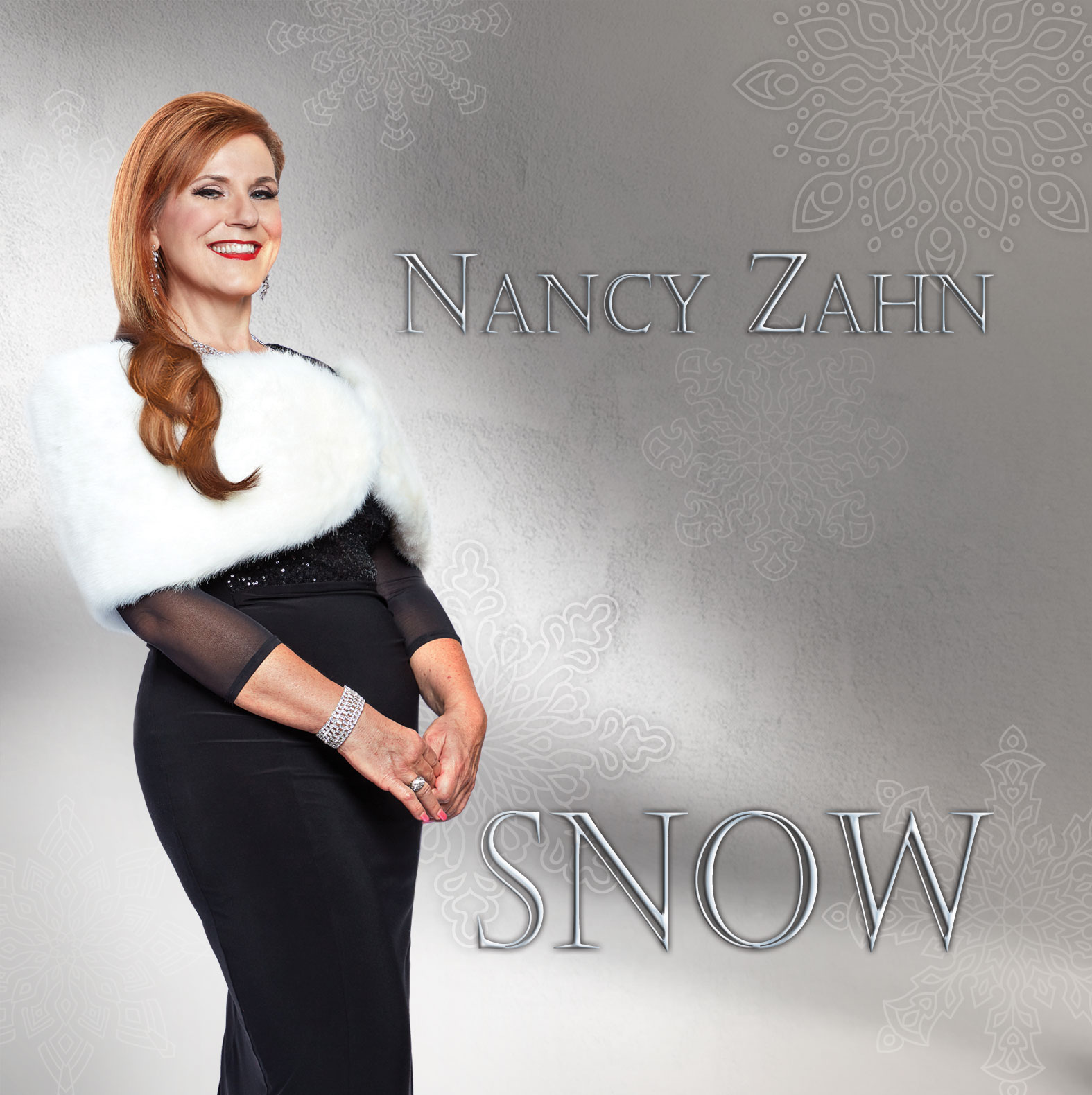 Nancy's album is available to buy and will put you in the mood for winter!
This beautiful compilation of Winter Jazz songs includes tracks featuring special guest vocalist Jimmie Herrod, Jake Sele on Piano, Brian Monroney on Guitar, Paul Gabrielson on Bass, Jeff Busch on Drums, and Martin Lund on Flute and clarinet.
Click play below to listen to, "Snowed in With You"!
Please download a free MP3 of "Snowed In With You," from my new album "SNOW." I'm so excited for you to hear this beautiful song written by Linford Detweiler and Karin Bergquist, arranged by Brian Monroney.
Click the image above or this link  "Snowed In with You"   to get your copy!
---
Nancy Zahn – Pure Elegance
Nancy Zahn is a jazz and Broadway style vocalist, performing regularly on the Pacific Northwest Music scene. Her clear mezzo vocal stylings have been entrancing audiences since the age of nineteen.
Her passionate vocals exude joy and heartbreak in the midst of a song. Audiences lean into her pin-drop ballads and swinging big band renditions of the old classics.
Nancy is as comfortable in a duo as she is with a twenty-one piece band. In the same set you might hear a big Broadway style voice, or an intimate breathy ballad.
Nancy's luminescent stage presence radiates raw emotion, drawing the audience in with her classic Hollywood style.
Her influences are Ella Fitzgerald, Nancy Wilson, Nina Simone, Sarah Vaughan, as well as the more contemporary Melody Gardot, and Karrin Allyson
You can contact Nancy by e-mail here: [email protected] 
News
Jazz Artist Nancy Zahn just released her new single, "Too Darn Hot," on all of the streaming platforms. Purchase the MP3 here.
In Mid October, Snow will be here! My new winter Jazz Album featuring myself on vocals, with special guest Jimmie Herrod, Jake Sele on Piano, Brian Monroney on Guitar, Paul [...]
Things that happen in Mexico don't necessarily stay in Mexico... I went there with a broken heart. I met people that helped me heal. So many loving hearts I found [...]